Scan-to-BIM
Multi-floor Refurbishment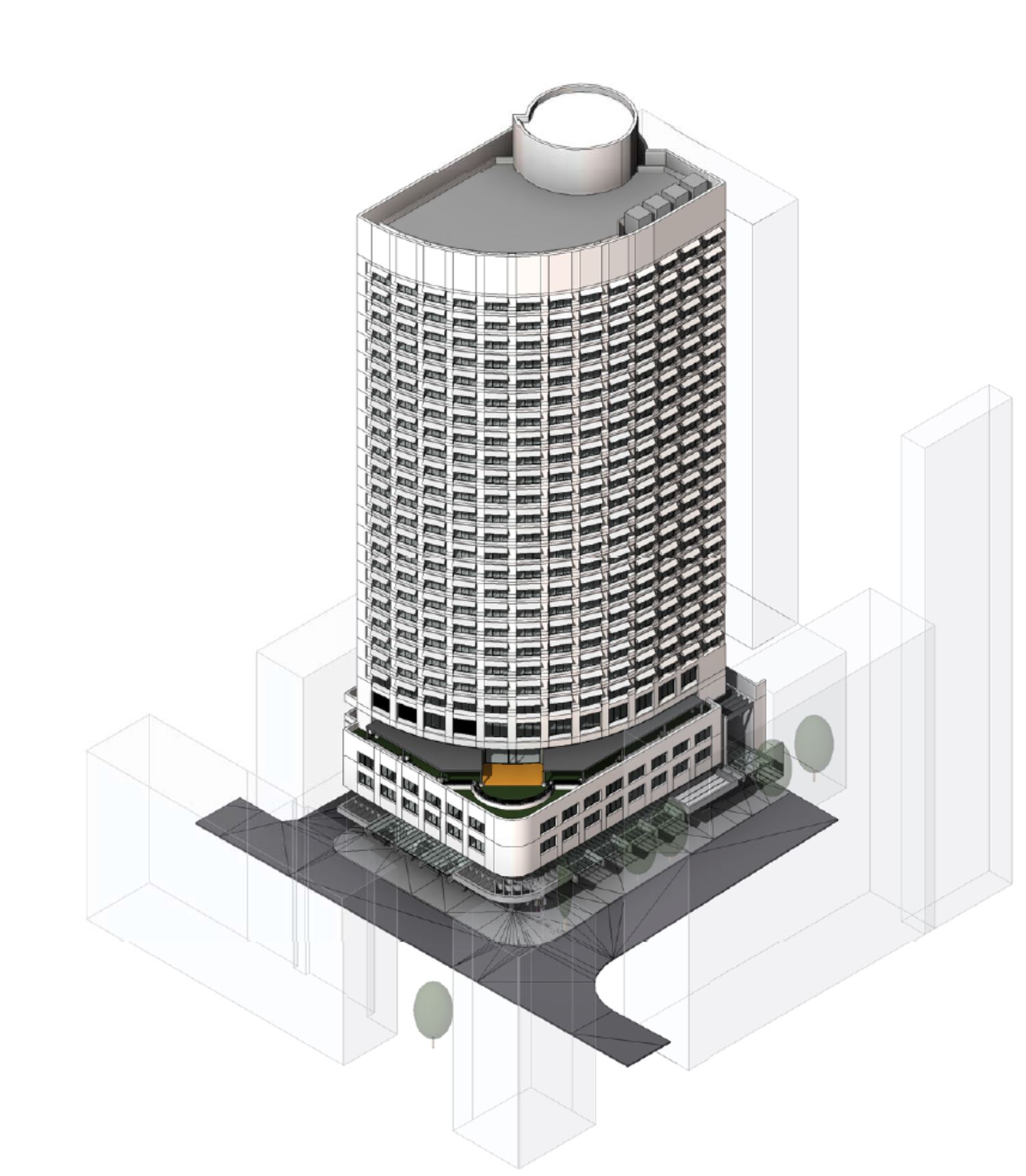 ---
The owners of 240 Queen Street along with key tenants called for Architectural Services for the refurbishment of the commercial tower podium and retail floor and mezzanine.
The initial brief was to provide a "survey" of the subject areas, building surround and context.
We elected to laser scan the subject area and subsequently produce a Revit model from the scan data that was immediately usable by the Architects. Laser scanning produces a
With the sub-ground floor offset from the boundary, underground services in the footpath were also investigated, so that due consideration can be given to extending the floor plate out to meet the boundary.
The building was highly reflective, so a lot of manual cleaning was required to remove mirror reflections. To improve the registration accuracy, scan data that was received through glass was also removed.
Scanner: Leica Geosystems RTC360
Survey Control: Yes - connected to AHD and external cadastral references
Deliverables: Point cloud + Revit model + Civil 3D CAD survey + surface/tin
Point Cloud: LGS file (including spherical imagery) + Recap (RCS's - unified and decimated)
---